A clean house is a happy house...
And boy, my house was unhappy!

We spent most of last night cleaning. The results?


Before/After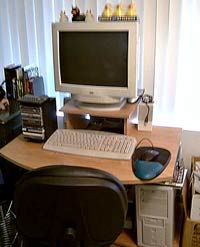 Before/After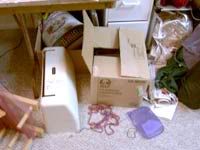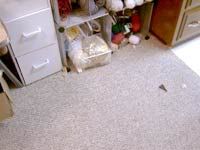 Before: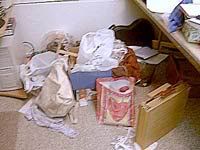 After: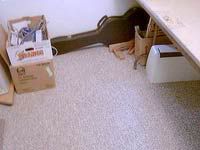 Before: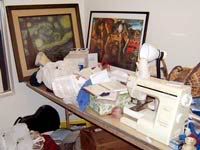 After: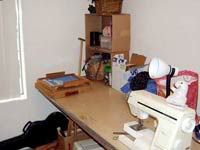 Ahhh, much better. Now, I know most of you don't care about my clean house, but I feel so good about myself right now I don't care. So there. :)
I did get to start a new project: A NSB (Not-Sophie-Bag, as I didn't come up with a better name and now the NSB stuck...) in dark red.
The red yarn I bought (at the same time as the yellow I made my NSB out of) is much thicker than I thought, so I ended going up to a larger needle. This is a 11, I belive. And with such thick yarn and needles, I am half way through the bottom of the bag in just a few rows.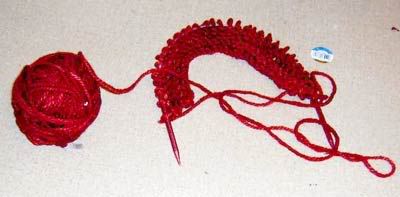 The only problem? The ginormus skein that the red came to me in had some... problems. I didn't unwind two wraps when I hit a snag. I very patienly undid the snag, only to hit another one a few inches later. I thought to myself "Oh, I started at the wrong end." I rewaped what I had started and tried the other end.
Just as bad. In fact, after a frustrating hour, I got the ball of red you see above... and this: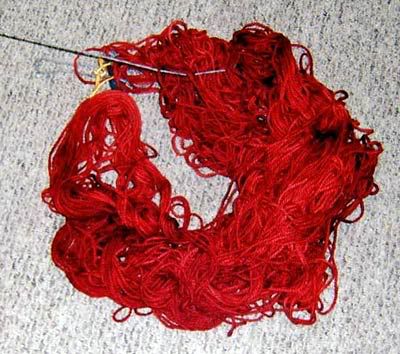 ... Ouch.