Fun fun!
More experimenting with the knitting machine!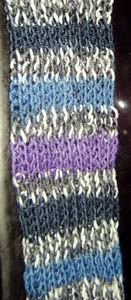 That's
Lion Brand Magic Stripe in Purple.
Self striping sock yarn = quick easy care scarf for children. And that's about 1/4th of the part I did last night in about a half hour.
What else have I been doing? Sewing! I made myself a keen hat: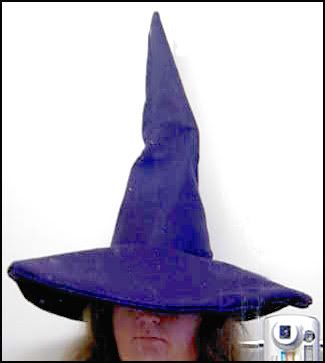 in about an hour. I love this pattern; super simple, and it looks nice. I'm thinking I'll make some for Christmas, and maybe even to sell to my fellow foaming Harry Potter fans...
I got my serger back from the shop, and I love it. The sample they did for me was perfect, but trying it out at home showed some uneven stitches. The cause? The machine is so heavy, and my work table so flimsy, that the vibration of the stitching was
bouncing
the machine about an inch on every other stitch. So no wonder it had a problem!
And, in the "what the hell were they thinking" category, we have this license plate I snapped while waiting for the light. I know what
I
think it says, but what do you think they meant?