Two FOs
That's right. Two!

First up, my first garment FO. This is the 't-shirt' that I made in beginning sewing class. Yes, I'm pitiful at sewing, so I took a class. This wasn't so hard, though I don't like 'setting in' sleeves; I'm horrible at it.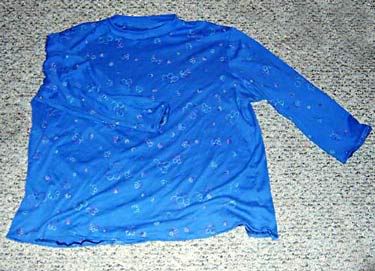 The pattern is Stretch and Sew, #310 (or #300, I can't remember). The school supplied the pattern, and it looks like it is from about 1985. The hairstyles alone are amusing on that package.
I found the fabric at a
Jo-Ann's
in Huntington Beach, (I think. Kitten, is that right?) because the local Jo-Ann's (and other stores) had almost no knits. No, flowers aren't usually my bag, but I liked this one. Here's a close up so you can see the color/pattern better.
Here's next up for class. We had to pick a pattern. Criteria? Easy (or very easy) elastic/drawstring waistband, shorts/pants/skirt. I am doing a pair of shorts, and maybe the tank top. I like the look of this pattern. I bought 2 yards of charcoal grey knit to make sure I had enough.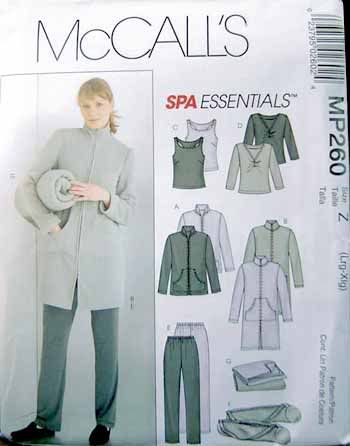 The other FO I have is the stripy NSB I've been working on. Yesterday I would have posted that I was boiling mad because I left the claret skein at Kitten's house. Good thing I couldn't get the camera cord working; I found the skein in my car last night. Whoops! But I finished it up last night, and wove in the ends, and here it is!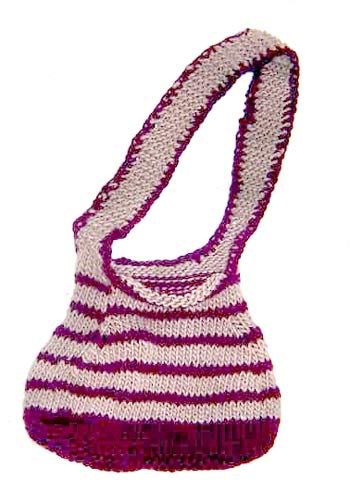 This one has a very wide strap. I wanted to try one with a wide strap, and then I decided that the strap should be in garter stitch to keep it from rolling. Well, between the garter stitch, the 5 stitch width, and the crocheted border, this thing has a monster strap! We'll see how it felts up.
What a weekend! Got stuck in traffic going down to Kitten's (I warned myself. Oh well.) for 2.5 hours. Got there, ate
RtW's
wonderful fajitas (he's a great cook) and played with the kidlets. Then, after they crashed, RtW and I drove around for a while before we picked Kitten up from work. A bit of friend time, and we all crashed. In the morning we had breakfast at an honest to god coffee shop ($2.99 breakfasts that had bacon, eggs, hash browns, toast, and sausage. Yes, I can feel my heart struggling for blood even now…) and went yarn shop hunting.
We found
Knitty Gritty
, which was alright, but not great. Selection wasn't the best, but the lady behind the counter was nice; she let
Kitten's
daughter RM go to the bathroom, and was very nice when the toddler said she wanted to stay with mommy. RM was a perfect angel, not touching anything or being loud. Well, until the counter lady gave her some candy; then she tried her very best to convince the counter lady that she needed some more. We left.
But Knitty Gritty isn't what I'm looking for in a LYS. Too quiet. There were a few people around, but they were almost silent, and I didn't get a really welcome feeling off of them. Like they were upset that some strangers came into their store. Hrumph.
I still bought a bit of yarn; two skeins of Plymouth Sunsette in colors 228 and 240.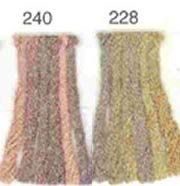 Then we jetted over to Stitches in Time (which doesn't seem to have a website) and I bought Kitten a bit of yarn, and myself four skeins of Patton's Canadia to make hats for that craft show mid October. I'll probably do something like the hat I made Kitten, with a cabled band.
Oh, and I grabbed the Fiber Trends "Patrick's Pumpkin" hat pattern; I never did figure out the leaves by myself...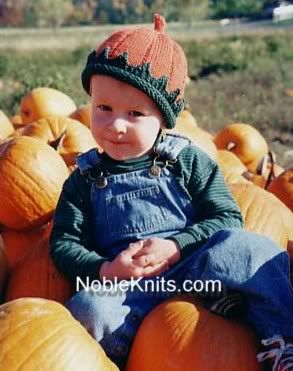 That's all for now. I'm going to try to whip out hats and such for that show. So far I have one thing done (needs felting still.) We'll see how fast I can work.